Natural & coloured binding wire
Our binding wire is a pure natural product made up of wire with paper wrapping. The binding wire
can be produced in various kinds of thickness: wire of 0.4, 0.5, 0.6 and 0.7 mm and paper wrapping of
1.0, 1.6, 2.0 and 2.5 mm. We offer our products cut to lengths between 10 cm and 200 cm and in
diverse spool sizes. (For our coloured paperwire the regular diameter for wire is 0.4 mm and the
overall diameter is 2.0 mm.)
Being a family owned business we value flawless quality in processing and winding and guarantee
high-level products. Due to variable combinations of wire and paper wrapping, we can provide a
large assortment of goods for our customers. We currently offer our coloured paperwire in rolls &
spools of 50 and 100 meters and our natural binding wire from large spool sizes to cut products with
lengths of 10 cm to 200 cm.
All of our products are 100% bio-degradable. Our wire in not galvanized and our paper consists to
80% of recycling products.
As an established product in viniculture for generations, our natural binding wire is nowadays also
popular in fruit- and vegetable growing, nurseries and floristry.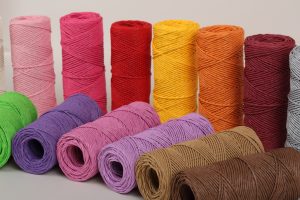 Why Duckgeischel?
✔ Made in Germany
✔ Pure natural product
✔ Many colours
✔ Many sizes
✔ From recycle material
✔ Biodegradable
Protection of vines, plants and soil
Duckgeischel`s binding wire is essential for winemakers as well as fruit and vegetable growers.
It does not only protect vines and plants by means of its paper sheathings, but it is also perfect for the soil because the wire is not galvanized and therefore bio-degradable. After 6 to 18 months – depending
on humidity – our binding will be rotted completely. In addition, our special wire antagonizes chlorosis (iron deficiency) in the ground. Therefore it appeals as an iron-fertilizer.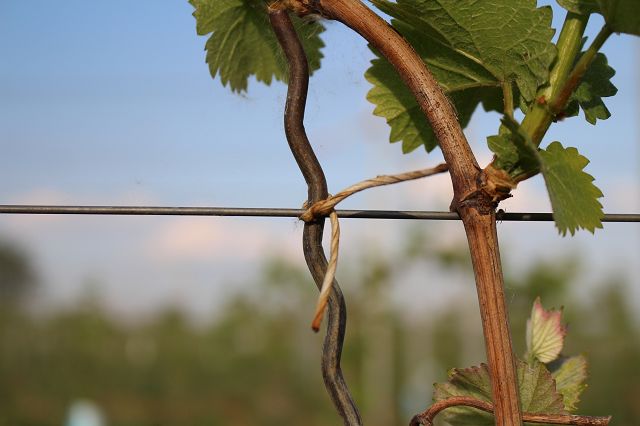 Insider tip for florists
For several years now, our high-quality binding wire has been an insider tip for florists around the world.
The outstanding colours and winding can spiff up all kinds of flower arrangements from bouquets to
self-made flower baskets and much more.
Since the beginning of 2018 we offer plastic spools of 100m coloured paperwire (top picture, in
the background) in 17 different colours. Advantages of our plastic spools are that they are very
easy to hang up and unroll. A must-have for professional florists!
The perfect tool for professional florists!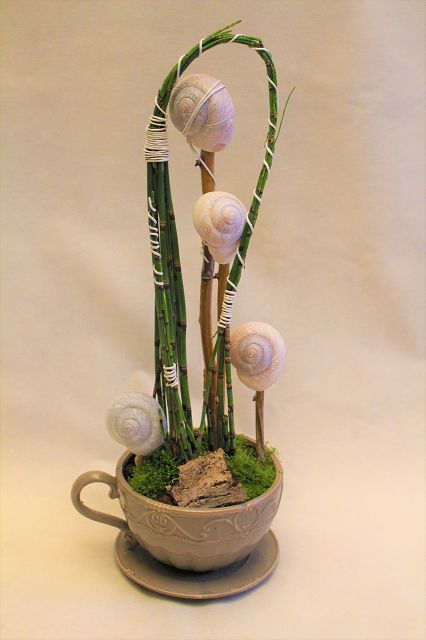 For winegrowers:
0,4 – 0,7mm wire
1,0 – 2,5mm paper wrapping (Depending on growing area - we will gladly advise you.)
For fruit- and vegetable growers and nurseries:
0,5 – 0,7mm wire
1,6 – 2,0mm paper wrapping
For florists:
0,4 – 0,5mm wire
1,0 – 2,0mm paper wrapping