Description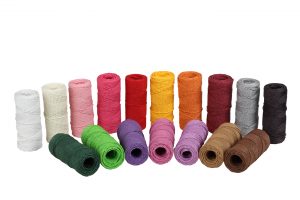 Our 100 meter coils are the perfect tools in gardening, floristry and creative design!
We offer these coils in 17 different colours. With a size of ca. 14 cm x 6 cm, these products are very handy and can be used in various areas. The paperwire consists out of not galvanized wire with a diameter of 0.4 mm and an overall diameter 2.0 mm. The coils weigh around 300g.
Our premium materials together with highly qualified staff and the special way of winding create products that are top-of-the-range in the market.
Another advantage of our 100 meter coils is that they are very easy to unroll from the inside and the outside without getting caught up.
Furthermore, the intense colours of our paper can embellish all sorts of flower arrangements as well as creative sculptures and all other kinds of creative works.
Checklist: